The CSN Lab is pleased to invite you to the opening of the "Postcards from the Complex Past" exhibition dedicated to (de)colonialism. The event will take place on the 8th of April, at 19:00, in the Dalan art gallery (Abovyan 12).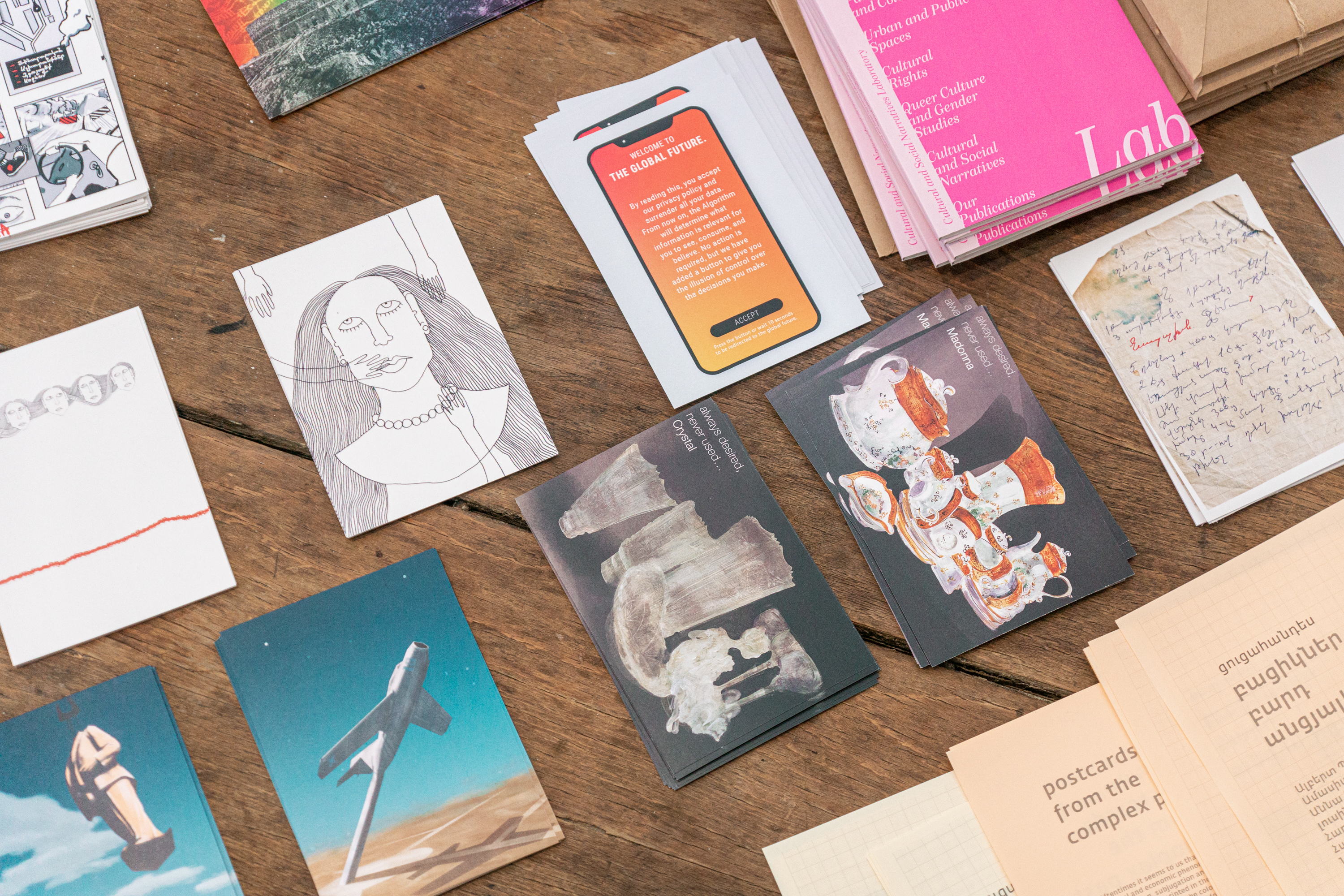 Colonialism and neocolonialism can be interpreted as exclusively political and economic phenomena, discourses confined within the boundaries of the appropriation, subjugation and exploitation of resources. Nevertheless, the colonial past is deeply imprinted in the cultural and social memory of the society.
Postcards are one of the most common means of creating a colonial image and perception: they subject space, time, bodies, and daily practices to colonial stereotyping of reality and disseminate them, reproducing and reinforcing colonial discourse. Acknowledging this, contemporary Armenian artists undertake and dive into the genre of postcards and raise about the issues related to the colonial past and its impact on the current challenges. They reinterpret the complex past from the perspectives of feminism, architectural and urban criticism, media coverage criticism, and other frames.
The artworks of the following artists are presented in the exhibition:
Albert Petrosyan
Amassia Niziblian
Anna Hakopian
Harutyun Toumaghyan
Harutyun Vardanyan
lucine talalyan
Nvard Yerkanian
Samson Martirosyan
Vahe Budumyan
Curator
Tigran Amiryan
The exhibition is organised by the "Cultural and Social Narratives Laboratory" within the framework of the "School of Complex Past" project.
Coordinators of the project

Mariam Yeghiazaryan
Arsen Abrahamyan