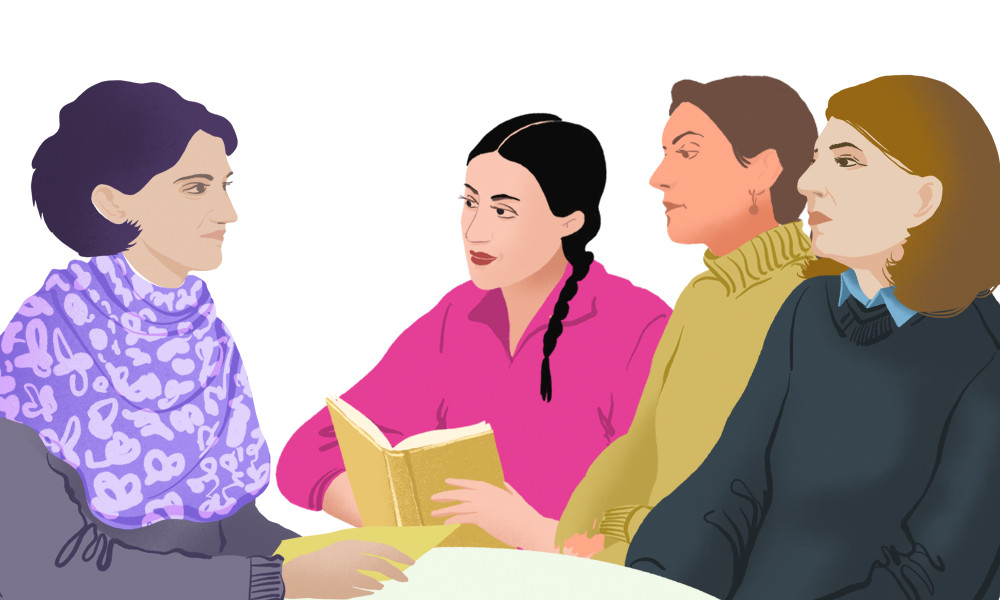 somthing about Zinadadar podcasts - topic, host, guests, donor
Eviya Hovhannisyan - "ZINEadadar"
The guest of our first episode of "ZINEadadar" podcast is social anthropologist Eviya Hovhannisyan. With Shushanna Tevanyan they discuss changing social roles of women in war and conflict zones, as well as the challenges in realization of women's rights and their experiences as refugees and displaced persons in the post-war period. The first episode, furthermore, features a discussion on women's role and engagement in conflict resolution, and peace processes in general. Women declare a
Nazik Armenakyan - "ZINEadadar" podcast
In this episode of "ZINEadadar" podcast Shushanna Tevanyan hosts photojournalist, founder of "4Plus" independent documentary photography centre Nazik Armenakyan. They discuss the particular features and challenges of telling about war and its consequences through photography. The conversation also sheds light on the methodology and anthropological aspects of making conceptual photo projects about conflict and related sensitive topics.
Lilit Gizhlaryan - "ZINEadadar" podcast
In the second episode of "ZINEադադար'' podcast Shushanna Tevanyan hosts facilitator of Armenian-Azerbaijani dialogue programs Lilit Gizhlaryan. The conversation revolves around the methods and complexities of dialogue processes, as well as their indispensability for conflicting parties. Shushanna and Lilit also discuss how dialogue programs influence state foreign policy-making and what the main challenges are when it comes to replacing war discourse with peace discourse.